Hazardous Material Services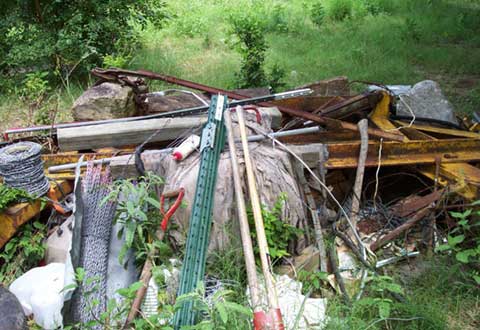 How Does This Affect My Project?
Laws and Regulations
The Federal Comprehensive Environmental Response, Compensation, and Liability Act of 1980 (CERCLA), or Superfund legislation, imposes landowner (owner/operator) liabilities with respect to the discovery of hazardous substances on a property, regardless of who is at fault.
Potentially significant financial liabilities can be incurred by landowners under CERCLA who purchase, lease, or otherwise have control of real property that has been contaminated by substances considered hazardous by the US Environmental Protection Agency (EPA).
In order to provide an opportunity to reduce potential landowner liability, the Superfund Amendments and Reauthorization Act of 1986 (SARA) establishes the basis for "innocent landowner defense" that can limit the liability of a landowner who has made "all appropriate inquiries" into the environmental condition of the property for which they will have future "care, custody, and control." Prospective landowners who take adequate steps to comply with the intent of SARA can significantly reduce their potential liability for site remediation.
What's Involved In A Site Assessment?
The first step in site assessment is the Phase I Environmental Site Assessment. The Phase I Environmental Site Assessment entails a diligent and thorough review of historical land use information and specific agency records, interviews with previous/current landowners as appropriate, and a detailed site inspection to identify potential hazardous substances, petroleum product spills, or refuse that could pose a health or financial risk on the subject property. This investigation should meet or exceed ASTM industry standards for due diligence (ASTM Standard Practice E 1527-21) to comply with the innocent landowner defense to CERCLA liability on the subject property as defined in 42 USC 9601 (35)(B).
Phase I – Detailed records search, interviews, and site-specific investigation (site walkover). 
Phase II – Comprehensive environmental sampling, laboratory analysis, and alternative recommendations for remediation (if required).
Phase III – Site remediation (if required).
Horizon's Phase I ESA Consists Of These Steps
Historical Land Use Review
A historical land use review of the subject property and any improvements will be performed regardless of current ownership or title.
Review of Corporate and Governmental Records
A thorough review of corporate and/or governmental records related to the subject property will be performed.
On-site Investigation
A specific on-site investigation consisting of a pedestrian survey be performed. Representative photographs of the subject property and adjacent properties will be taken to document conditions at the time of the on-site investigation.
Report
A written report will be prepared presenting the findings of the Phase I Environmental Site Assessment. Over the years, "Special Resources" (other than site-specific hazardous substance aspects) that may limit or preclude the use of a given property have come to be included in many ESAs. Special Resources may include Wetlands, Threatened or Endangered Species, and Cultural Resources. Horizon can address these Special Resources in its Phase I ESAs upon request of the User. Horizon's Phase I ESA is conducted in compliance with CERCLA's "all appropriate inquiries" rule and ASTM Practice E 1527-21.
Find out how the highly trained professionals at Horizon can help your project succeed.